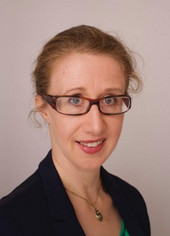 PD Dr. Julia Hoydis
English Literature and Culture
Senior Research Associate and Academic Programme Manager
MESH - Multidisciplinary Environmental Studies in the Humanities
Weyertal 59 (back building, 3. + 4. floor)
50937 Cologne

Room: 4-2
E-mail: julia.hoydis@uni-koeln.de
Office Hours: by agreement
Current Projects
Climate Change Literacy. Key Elements in Environmental Humanities Series. Cambridge University Press (with Roman Bartosch and Jens Martin Gurr). (https://climate-change-literacy.de/, https://climate-change-literacy.uni-koeln.de/)
Margaret Cavendish. Eine Welt in einem Ohrring. Ausgewählte Werke. Translation , edition and afterword by Julia Hoydis. Series Femmes de Lettres Bd. 7. Berlin: Secession Verlag, 2022.
Aging Studies and Ecocriticism: Interdisciplinary Encounters. Eds. Nassim W. Balestrini, Julia Hoydis, Anna-Christina Kainradl, Ulla Kriebernegg. Ecocritical Theory and Practice Series. Lanham, MD: Lexington Books.
"Parables for Crisis: Migration, Storytelling, and Climate Change in Recent Fiction and Non-Fiction by Amitav Ghosh." 'Subjectivities of Migration', Special Issue of Interventions: International Journal of Postcolonial Studies. Ed. Kai Wiegandt.