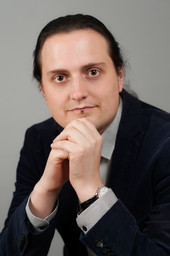 Jun.-Prof. Dr. Roman Bartosch
Associate Professor of Anglophone Literatures and Cultures and
the Teaching of English
English Department II
Gronewaldstrasse 2
D-50931 Cologne
Office: 1.104a
E-Mail: roman.bartosch@uni-koeln.de
Tel.: +49 (0)221/470 4642
Office Hours
Due to the coronavirus situation, there will be no regular office hours until further notice. Please contact me via email. Please note that it may take me longer than usual to respond due to the current situation and bear with me.

Upcoming Talks
"Dying to Learn/Learning to Die", Joint Research Seminar, Universities of Jena/Georgia College (USA), June 30, 2021 (virtual meeting).
"English for Sustainability: Environmental Learning and the Role of English Language Teaching" (panel; together with Christian Ludwig), Anglistentag 2021, September 19-22, 2021 (virtual meeting).
"Mental Health and Climate Change Literacy", Mental Health in Foreign Language Education (TEFL Day), University of Würzburg, November 26-27, 2021 (virtual meeting).
Current Projects | Aktuelle Projekte
Climate Change Literacy
Interkulturelles Lernen im Englischunterricht: Fokus Nigeria
Transversale Literaturdidaktik
Death Writ Large: Extinction and the Environmental Humanities
"Diversitätsorientierte Literatur-, Kultur- und Sprachdidaktik" (dilikus)