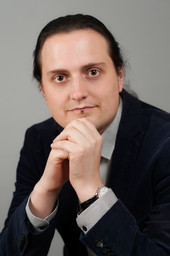 Jun.-Prof. Dr. Roman Bartosch
Associate Professor of Anglophone Literatures and Cultures and
the Teaching of English
English Department II
Gronewaldstrasse 2
D-50931 Cologne
Office: 1.104a
E-Mail: roman.bartosch@uni-koeln.de
Tel.: +49 (0)221/470 4642
Office Hours
I am currently on research leave and might be slow to respond to email. No office hours scheduled at this point.
Upcoming Talks
"How Can We Read When Our Beds Are Burning? Teaching English Literature in Terrible Times", UNITE Summer School Sustainability in Schools and Teacher Education. International Perspectives and Impulses, University of Cologne, September 19-23, 2022.
(with Julia Hoydis and Jens Martin Gurr) "Climate Change Literacy", Forum Originalitätsverdacht, VolkswagenFoundation, Schloss Herenhausen Hanover, November 8-9, 2022.
Current Projects | Aktuelle Projekte
Climate Change Literacy
Wissenschaftsforum zu Köln und Essen: Cultures of Climate
Transversale Literaturdidaktik
Mediating Socioecological Emergencies: The Environmental Humanities for Well-being (EHWell)
Death Writ Large: Extinction and the Environmental Humanities
"Diversitätsorientierte Literatur-, Kultur- und Sprachdidaktik" (dilikus)