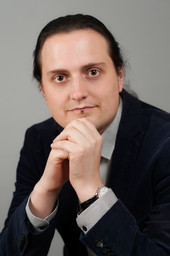 Jun.-Prof. Dr. Roman Bartosch
Associate Professor of Anglophone Literatures and Cultures and
the Teaching of English
English Department II
Gronewaldstrasse 2
D-50931 Cologne
Office: 1.104a
E-Mail: roman.bartosch@uni-koeln.de
Tel.: +49 (0)221/470 4642
Office Hours
Due to the coronavirus situation, there will be no regular office hours until further notice. Please contact me via email.
Upcoming Talks
"English for Sustainability: Environmental Learning and the Role of English Language Teaching" (panel; together with Christian Ludwig), Anglistentag 2021, September 19-22, 2021 (virtual meeting).
"'Kreative Kommunikationen' und nachhaltige Narrative: Scale, Latency, Entanglements", Narrative und Metaphern zur Nachhaltigkeit, Bochum University, October 7-9, 2021 (virtual meeting).
"Mental Health and Climate Change Literacy", Mental Health in Foreign Language Education (TEFL Day), University of Würzburg, November 26-27, 2021 (virtual meeting).
Current Projects | Aktuelle Projekte
Climate Change Literacy
Erich-Auerbach Fellowship "On Wellbeing and Resilience in Humanist Teacher Education" (w/ Prof. Karen Ragoonaden)
Transversale Literaturdidaktik
Death Writ Large: Extinction and the Environmental Humanities
"Diversitätsorientierte Literatur-, Kultur- und Sprachdidaktik" (dilikus)