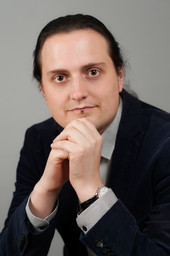 Prof. Dr. Roman Bartosch
Professor of Anglophone Literatures and Cultures
and the Teaching of English
Director IFDG
Co-Director MESH
English Department II
Gronewaldstrasse 2
D-50931 Cologne
Office: 1.104a
E-Mail: roman.bartosch@uni-koeln.de
Tel.: +49 (0)221/470 4642
Office Hours
Tuesdays, 4pm as well as via e-mail/Zoom.
Upcoming Talks
"Reading Rocks! Hermeneutics in the Anthropocene", ZfL Ringvorlesung 'Fokus BNE', July 4, 2023.
(with Fabian Krengel, Uwe Küchler, Ricardo Römhild and Carola Surkamp) Panel "Beiträge zu einer Sprachbildung für nachhaltige Entwicklung", DGFF Conference Grenzen, Grenzräume, Entgrenzungen, Freiburg University of Applied Sciences, September 26-29, 2023.
Current Projects | Aktuelle Projekte
Just Futures? - An Interdisciplinary Approach to Cultural Climate Models (DFG/AHRC)
ReaCh (Wissenschaftsforum zu Köln und Essen)
Vom Anthropozän erzählen – historische und narrative Kompetenzen in der Nachhaltigkeitsbildung
Mediating Socioecological Emergencies: The Environmental Humanities for Well-being (EHWell)
Death Writ Large: Extinction and the Environmental Humanities
"Diversitätsorientierte Literatur-, Kultur- und Sprachdidaktik" (dilikus)